Boilers,HRSGS and Steam Plant Calculations:Papers,articles
---
This site offers useful articles on Boilers,HRSGS and steam plant calculations and a few online programs, which should be of interest to Engineers involved in Engineering,Design or Operation of Steam Power Plants,Process Plants,Cogeneration and Combined Cycle Plants. Links to sites listing my books and software,Free Online programs,a Quiz on Boilers/HRSGs,HRSG simulation and a Free Downloadable Demo on HRSG Simulation are also shown.


Thank you for being visitor number:


Author Information
V.Ganapathy is a Heat Transfer Specialist at ABCO Industries with 30 years of experience in the design,heat transfer engineering and performance evaluation aspects of various types of boilers.Author of over 200 papers,articles,and 4 books on boilers,steam plant calculations, and heat transfer, he holds a B.Tech degree from IIT Madras and Masters degree in Boiler Technology from Madras University,India. His papers have been published in Chemical Engineering,Power,Power Engineering,Hydrocarbon Processing,Chemical Engineering Progress,Plant Engineering and a few European journals.
Ganapathy has presented several papers at conferences. He has also Contributed several chapters to the Encyclopedia of Chemical Processing and Design (Marcel Dekker)and Standard Handbook of Engineering Calculations(McGraw-Hill) in the areas of steam generation,waste heat boilers,boiler and heat transfer calculations. Ganapathy also conducts intensive courses on steam generators,boiler design and waste heat recovery. Presently working on a new book on boilers.
Articles,Papers and Online Programs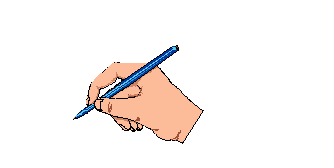 Online programs and Quiz on Boilers,HRSGS!
email Ganapathy

These web pages,articles,papers,calculation procedures,surmises reflect my personal views on various technical aspects and not those of any organization.The author is not responsible for any loss or damage to equipment or deficiency in plant performance if these procedures or guidelines were implemented. These are general,technical discussions and conclusions may vary depending on case to case and specific situation or boundary conditions. The mainpurpose of these web pages is to educate and stimulate thinking among young engineers,aspiring consultants and even experienced engineers who have misconceptions about boiler performance aspects!-V.Ganapathy.