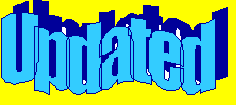 Welcome to my Home Page! You will find useful information on boiler & HRSG design and performance..Short articles,Online programs,Information on my books,Software and downloadable articles that I have written for publications such as Chemical Engineering Progress,Hydrocarbon processing,an online Quiz on Boilers, HRSGs and a free downloadable DEMO on HRSG simulation! These articles/data were developed over the years by V.Ganapathy and hence NONE OF THESE ARTICLES/DATA AT THIS WEB SITE AND RELATED LINKS MAY BE REPRODUCED BY ANYONE IN ANY FORUM/WEB SITE/PAPERS/BOOKS/DOCUMENTS WITHOUT WRITTEN PERMISSION FROM V.GANAPATHY.


A few of my Published articles!(you need Acrobat Reader to download these)


Over 40 short useful articles on Boilers,HRSGs!


Boiler consultancy services offered!


HRSG Simulation examples and a FREE downloadable DEMO!


A power point presentation on HRSG simulation!(save and then run)


Special courses on Waste Heat Boilers & Steam generators!


See my article on HRSGS in Hydrocarbon Processing May 2009 issue!


A Quiz on Boilers/HRSGs!



Acid dew point estimation!



Boiler Efficiency estimation!



Expansion of steam in turbine!
| | |
| --- | --- |
| | Ganapathy is a consultant on boilers and hrsgs,particularly related to their performance evaluation and thermal design. He also conducts courses on boilers and waste heat recovery. He has conducted intensive courses for organizations such as PDVSA(venezuela),RIPI(iran),Farab(Iran),NTPC(noida/delhi),Reliance,IPCL,L&T,Thermax(pune) and in Bahrain(for Saudi companies)and a few other organizations around the world. He holds a B.Tech degree in Mechanical Engineering from IIT Madras,India and MSc(engg) from Madras University and has over 37 years(about 12 years with BHEL Trichy,over 21 years with ABCO Industries,Texas,USA and rest as Consultant in Chennai)of experience in thermal and process design /performance aspects of boilers and heat recovery equipment-.Ganapathy is the author of over 250 articles which have appeared in various magazines in USA,UK and India. He is the author of four books and has contributed several chapters to the Encyclopedia of Chemical processing and Design and the Handbook of Mechanical Engineering Calculations. Address: V.Ganapathy,Flat B4,8-9 nana street,T.nagar,Chennai 600017, India. Ph:044-24359873/24359883 |